SUMMER BIG "MAMA" PIKE.... RULES OF DEPS!!!
Eccomi al secondo viaggio nelle terre Abruzzesi, con oramai l'inseparabile Giuseppe, profondo conoscitore di questi luoghi incantati, ricchi di bellezze paesaggistiche e di splendidi Lucci, combattivi e tenaci come le genti di qui, persone squisite ed accoglienti come le loro montagne... Here I am on the second trip to the land Abruzzo, with my friend Giuseppe, an expert fisherman of this enchanting place, full of beautiful scenery and wonderful Pike, combative and tenacious as the people here, people exquisite and nice as their mountains ...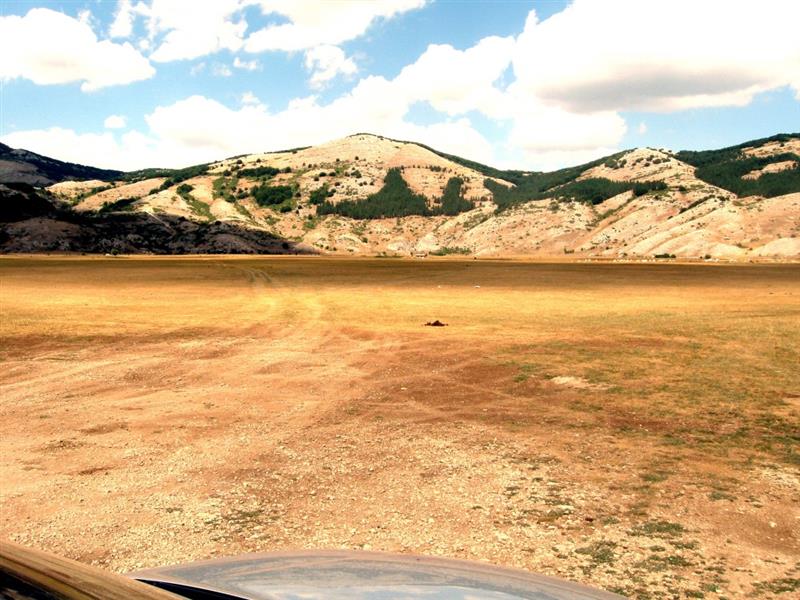 La giornata dalle prime ore si è dimostrata subito promettente, dopo i primi lanci ho avuto subito un inseguimento di un grosso esemplare che all'ultimo istante si è fermato di colpo, è rimasto li davanti a me per guardarmi, e dopo esserci scambiati un "UMILE" sguardo è tornato nelle profondità del suo habitat...ma ecco che spostandomi di qualche centinaio di metri a ridosso della vegetazione acquatica noto dei movimenti "sospetti" e....lancio chirurgico ed il mio Silent Killer si posa ad un paio di metri dalla zona calda, due giri di manovella ed eccola...una botta inaudita, alla quale rispondo con una ferrata non da meno e mi accorgo subito che è Lei, la regina dei canneti d'alta quota, la mia BIG MAMA estiva!!! The first hour of the day proved perfect, after the first launch I have been a pursuit of a big pike that at the last moment he stopped, remained in front of me to look after it is returned to the depths of its habitat .. . but then moving to the few hundred meters behind the movements of aquatic vegetation known "suspect", I launch my Silent Killer for a couple of meters from the hot zone,and...STRIKE!!!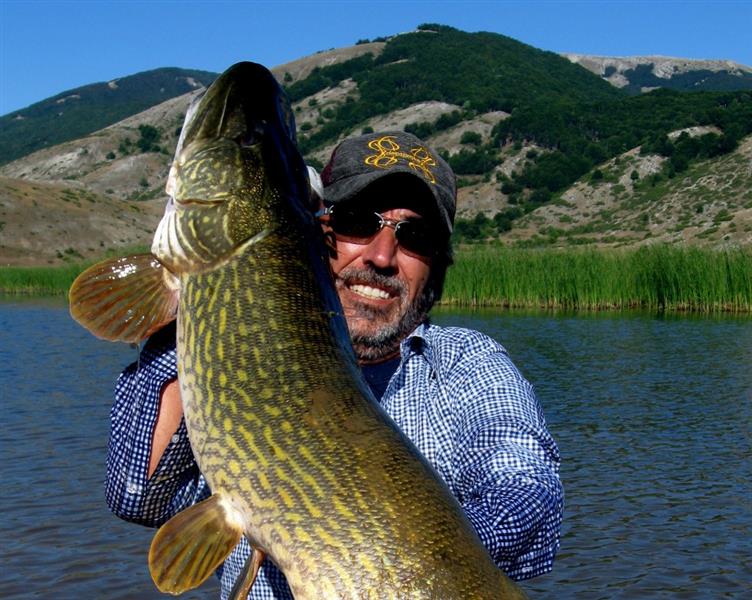 Eccola combattiva come poche, in poche spanne d'acqua cercava di "scavarsi" la fuga nel fango...bestiale credetemi!!! Here it is...my BIG MAMA!!!