Slide swimmer 175 Monster Hunter series

Ecco finalmente la nuova produzione Deps nei colori limited della serie Monster Hunter. Lo slide swimmer è una delle swimbait più iconiche di Deps, da qui la scelta di produrre una serie limitata che oltre ad avere un grosso valore per i collezionisti è frutto di una scelta studiata ad hoc per le esigenze dei pescatori europei, dal black bass al luccio. I colori sono efficaci ed adatti ad ogni condizione e tipologia di spot.


Here is finally the new Deps production in the limited colors of the Monster Hunter series. The slide swimmer is one of the most iconic Deps swimbaits, hence the choice to produce a limited series which, in addition to having a great value for collectors, is the result of a choice designed specifically for the needs of European fishermen, from black bass to pike. The colors are effective and suitable for any condition and type of spot.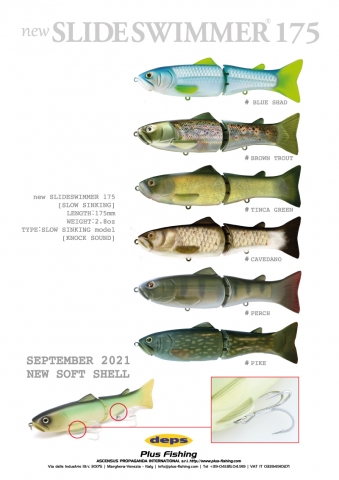 Latest from Deps Function is Power