News Zenaq per il salt-water. From Osaka
Per quanto riguarda il reparto mare dell'azienda nipponica Zenaq nella fiera d Osaka sono comparse delle novità.
La Fokeeto Hiramasa 83 (FC83), canna nata per l'offshore con un best-range di lancio di 80-140g, con possibilità di carico fino a 180g di artificiali. Un attrezzo da associare ad un PE 5-8.
Come le due sorelle minori (FC80-4 FC80-6) si tratta di una canna nata per la ricerca di grossi pesci, in particolare il Yellowtail Amberjack, detto anche Yellowtail Kingfish, pesce simile alla nostra ricciola e presente nelle coste nipponiche in particolare, oltre ad essere una preda molto ambita in quei luoghi. Non è ovviamente una canna solo per quel pesce, ma in generale una canna che nasce per l'utilizzo da barche (oceaniche, quindi anche per utilizzare esche da un'altezza di un paio di metri dall'acqua) con l'utilizzo di medie-grosse stickbaits.
Oltre a questo prototipo presentato alla fiera di Osaka si sono apprezzati anche altri nuovi modelli che con ogni probabilità vedranno presto la luce con l'immissione nel mercato.
Sono l'Accura 100HHH per pesche estreme dalla riva con stick o altri artificiali,
la Sonio 93M per lo shore-jigging non pesante,
ed ultima, ma non ultima, una canna da eging della lunghezza di 83.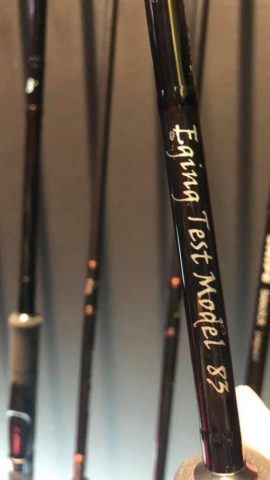 Quasi dimenticavo... Non so altro, ma sembra molto accattivante come dicitura... The Monster 93, che non sembra per nulla la The Monster Buster da jigging...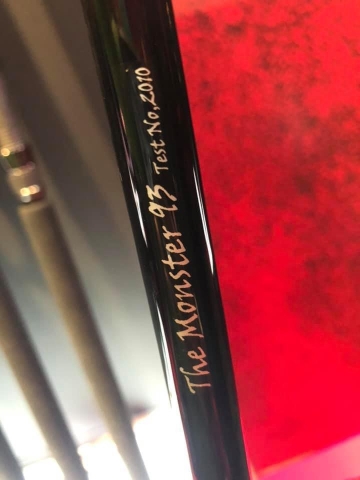 Latest from Carlomarìa Gianesini