PA89 The Technical Surfer
Visto che ieri si è parlato della ricerca della spigola in laguna con i waders oggi parleremo della canna da pesca che potrebbe fare al caso nostro.
Meglio una canna lunga o corta? Beh quando peschi con i waders una canna lunga può essere un bel vantaggio in termini di distanza di lancio. Aggiungere qualche metro al volo delle nostre esche può voler dire raggiungere una buca od un canalone che altrimenti avremmo lasciato in pace. La lunghezza della canna aiuta anche nella gestione dell'esca quando si trova più distante permettendo di avere meno filo poggiato in acqua.
Un'ottima canna, sviluppata apposta per la pesca nello strato d'acqua più superficiale, è la Plaisir Answer 89, The Technical Surfer. Viene appunto descritta come canna specifica per il top-water, per l'ottima resa nel recupero di WTD, popper e scippino lures. Il range coperto da questo fantastico attrezzo è compreso tra i 10 e 28g, in modo da poter utilizzare quasi tutte le esche da top-water per branzini.
Ammetto che una canna corta in alcuni casi può risultare più comoda durante l'uso dei WTD, però vi troverete più impacciati nel gestire l'esca ad inizio recupero, nel momento in cui si trova più distante da voi e in cui avete più probabilità di assistere ad un attacco. Inoltre una canna lunga come la PA89 vi consente di passare dalla superficie ai primi metri d'acqua in estrema facilità potendo gestire più facilmente e lanciare più distante anche jerk e gomme.
Sta a voi decidere come affrontare la pescata a seconda anche del vostro stile. Ma la canna giusta è come quella che vi ho descritto.
Ciao ragazzi.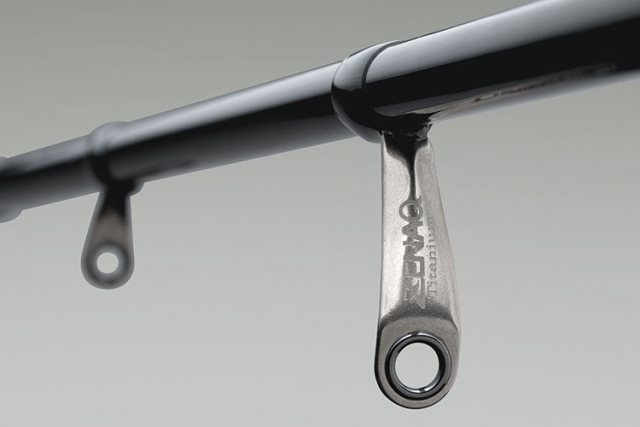 Latest from Carlomarìa Gianesini