Ever Green Int. Swimming Trooper
Hi Leute!
Seit 3 Wochen ist die neue Raubfischsaison in vielen Teilen Österreichs wieder eröffnet und auch auf meinem Hausgewässer geht es wieder los. Bedingt durch den kurzen und lauen Winter ist jedoch der Bewuchs an Wasserpflanzen nochmals explodiert. Passend dazu präsentiere ich den "Swimming Trooper" der japanischen Firma Ever Green. Er ist eine Mischung aus einem Swimming Jig mit Skirts kombiniert mit einem auswechselbaren Wide-Gape Haken. Aber seht Euch die Vorteile selbst an ...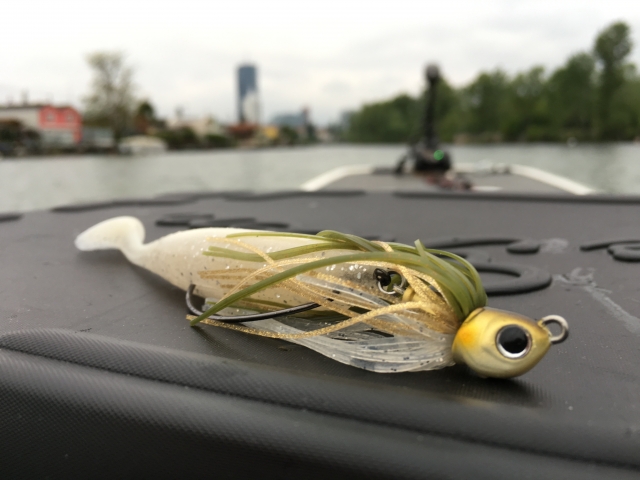 (engl. Version) Hi Guys!
Since 3 weeks the new predator season is open in many parts of Austria. Also at my home lake in Vienna, but by the short and mild winter the cover of weed has doubled. For this reason I present you in my first video of this year the "Swimming Trooper" from Ever Green. This jig is a mix of a skirted swimming jig with an interchangeable Wide-Gape hook. But see the advantages in video ...
Tight Lines, Christoph