Fast sess'
Les sessions lunch reprennent avec les beaux jours et une Seine enfin dans ses niveaux de saison. La PackMan dans la poche, un moulin et quelques leurres et c'est parti...
Les alevins fleurissent un peu partout avec beaucoup de retard, les fraies se terminent pour nos amis et ils se regroupent doucement autour de cette manne nourricière. En ce moment, petits shads entre 3 et 4'' sont parfaits, notamment le HP Shadtail d'OSP.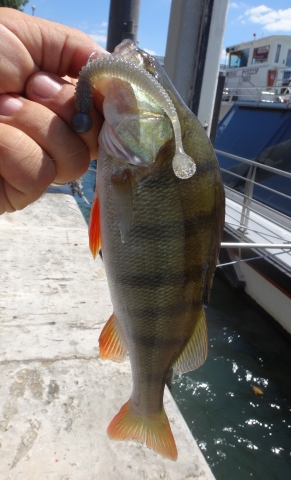 Chill fishing !
Un petit sandre se joindra aussi au lunch et c'est assez rapidement l'heure de retourner taffer.
To be continued...